JOCS
>
Conference-Meeting
"2nd World Congress on Oleo Science, WCOS 2022" , Kushiro, Japan Aug. 27 – Sep. 1, 2022.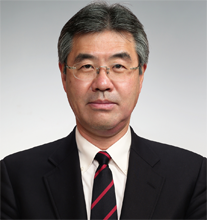 Kouichi Asakuwa, Congress Chair
ppIn the summer of 2022, the Japan Oil Chemists' Society, JOCS, will hold the 2nd World Congress on Oleo Science, WCOS 2022, in the eastern Hokkaido city of Kushiro to commemorate its 70th anniversary. Oleo science has played an important role in making life clean, healthy, and beautiful, and its future is bright with innovation.
ppWCOS 2022 will offer following three sessions.
• Science on Lipids, Oils, Fats, and their related industrial technologies
• Oleo Materials & Nano-Technologies
• Surfactant, Detergent, and Interface Science
ppThe congress will also include the JOCS-AOCS Joint Meeting, ISF Plenary Lecture, and Kaufmann Memorial Lecture. Let's share our cutting-edge research with each other.
ppKushiro is a beautiful city surrounded by nature and surprisingly cool and comfortable in the summer. The city is surrounded by scenic wetlands, through which a meandering river flows. Nearby are many beautiful mountains and lakes within easy access of the city. Kushiro is also home to a large fishing port, meaning that you can enjoy fresh seafood in the Kushiro style of ROBATA grill or KATTE-DON Sashimi rice bowl.
ppp・KUSHIRO Hokkaido Japan
ppppp>> Summer ver. Video
ppppp>>What's Kushiro City like?
ppp・Access
ppppp>>From outside Hokkaido to Kushiro
ppWe have established a fund to bring select speakers from overseas. In addition, excellent oral and poster presentations will be awarded the prize, and their papers will be published in our journal, Journal of Oleo Science. We are looking forward to welcoming you to Kushiro, the coolest city in Japan, in the summer of 2022.
Meeting Archives
・JOCS – AOCS  Joint Symposium 2018
・The Asian Conference on Oleo Science 2017 (ACOS2017)
・1st Asian Conference on Oleo Science 2014 (ACOS2014)
・World Congress on Oleo Science (WCOS2012) & 29th ISF Congress